E-commerce platforms allow nitrous oxide producers to sell their products either to small retailers or companies. However, buyers should follow a particular company's policies, terms, and conditions for successful transactions. In this article, we'll go through different food-grade N2O suppliers and what they offer.
1. Smartwhip
Smartwhip is a company located in Amsterdam that focuses on revolutionizing the culinary industry by providing high-quality cream chargers. As a young business, the company is making a good impression in the supply of food-grade nitrous oxide.
Since they started operating, their concentration has been to supply nitrous oxide in 580-gram tanks. For that reason, it becomes much easier for customers to purchase palettes of nitrous oxide instead of packs of disposable cream chargers.
Smartwhip sells its products around the Netherlands, Portugal, Spain, Denmark, Sweden, Belgium, and France. They deliver products during weekdays and allow customers to trace packages on their tracking system.
For returns and exchanges, faulty products should be returned within 14 days after confirmation of delivery. In return, Smartwhip will replace the goods and dispatch them within 10 days after receiving the returned packages.
2. Cream Deluxe
Cream Deluxe is a company dedicated to providing easy-to-use and top-notch innovative solutions for the culinary industry. The company supplies its products to France, Denmark, Belgium, Spain, Portugal, Sweden, and the Netherlands.
Creme Deluxe provides all the supplies you need to get the most out of your nitrous oxide experience. From gas tanks and regulators to handheld devices, each component is available.
Whether you're a coffee shop, a nightclub, or a dive bar, these products will allow you to treat your customers to a unique experience that they will remember for years.
Customers who want to buy products in small quantities from Cream Deluxe can do so from their webshop. The lowest amount you can buy in this webshop is one cream charger, while the highest is 48 cream chargers.
The company only sells larger quantities to registered businesses. A business looking to purchase food-grade cream chargers from cream deluxe must register for their wholesale services.
Here are some of the details and verification documents you'll need to register:
Your company's EU VAT number,
Chamber of Commerce Certificate
Account holder's passport copy
After registration, it will take about 2-3 days to verify and approve your details.
One of the advantages of purchasing products for Cream Deluxe is that they offer free shipping services for all orders made around Europe. That means you'll never have to worry about extra delivery fees.
In cases where products are faulty, they don't refund the money, but they'll replace the goods. Usually, customers return defective products within 14 days of the initial purchase date at the buyer's expense.
Then you'll get a replacement for the products within 10 working days after you make the return.
3. Shanxi Tianrong Yingxing Precision Manufacturing Co.Ltd
Blue flag is one of the leading manufacturing companies of food-grade nitrous oxide. They pride themselves in providing quality services and products to their customers, are good at scientific research and innovations.
The company trades with both small and middle-sized businesses. It sells its blue flag cream whips and stainless steel cream dispensers in the American and European markets most of the time.
Even though its main operation is within the United Kingdom and the United States, they also do deliveries in other regions of the world for those buying cream whip chargers at wholesale.
Before making orders, customers provide information on the Blue flag online system, which includes:
Customer's name
Phone number
Payment number
Order date
Shipping address
Shipping date
Tracking number
Shipping of packages is from their U.S warehouse, and it takes 6-8 working days to deliver goods. Before making returns, customers should contact the customer support team for approval.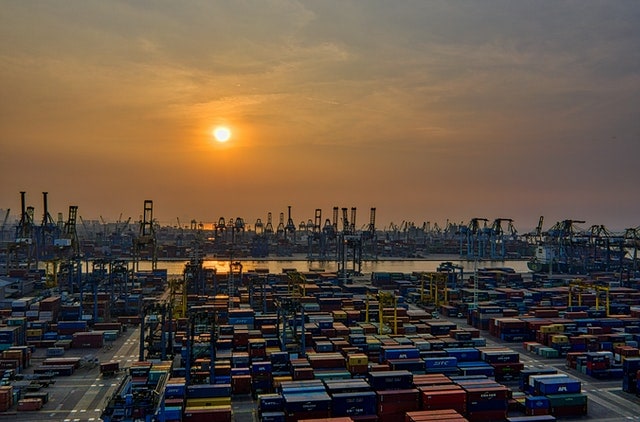 However, goods must be in their original packaging and accompanied by a product return form to process returns.
What else do Blue flag nitrous oxide manufacturers do for their customers?
They provide information on how to use nitrous oxide safely
Protect customers personal information both offline and online
Allow customers access to and control over information
4. BestWhip Inc.
The BestWhip model produces an unparalleled quality of nitrous oxide. The company manufactures and supplies the best nitrous oxide cream chargers, cream dispensers, and other accessories.
Best whip products are the best in the USA market and have gained recognition from other countries around the globe. Many restaurants, ice cream parlors, coffee shops are utilizing products from this brand.
The company has an online gas-depot website where customers make orders. However, to make an order or request, customers provide the  following identifiable information:
Name
Address
Email address
Phone number
For orders made within the United States and Canada, shipment is via FedEx. At the same time, customers from other countries ship from their partner companies.
Delivery for all ground orders takes about 1-7 days, while those going to other countries take 1-6 weeks. On returns and exchanges, they don't refund the money but can exchange defective products.
Another reason that makes Best Whip standout is that they have a reward program for their customers. There are points awarded for every product you buy that you can apply for coupons and save on any purchase.
5. Commerce Enterprises Inc.
Commerce Enterprise Inc. is a USA company that specializes in providing professional cream chargers and dispensers for the catering industry. With over 60 years of experience, its products are of the highest quality.
The company's brands are well-received in the USA, Canada, Europe, Australia, and Asia markets. The reason is that their products are of the highest quality and the lowest prices.
Customers who want to buy products should create an account on their website. Some of the information needed to open an account includes the customer's name, delivery address, email address, or other contact details.
Commerce Enterprise Inc has the following brands of nitrous oxide cream chargers in store for their customers:
Supremewhip
Quick whip
Infusionwgip
Freshwhip
OEM brands
The company collects personal information per the Data Protection Act 1998. The act ensures that customers' details are secure both online and offline.
Usually, they do deliveries within working days, and those done Saturday are at an extra fee. Customers must first contact their customer support team for any returns to facilitate a speedy return process.
6. Waterline Marketing
Located in Southwest Florida, Waterline Marketing is a direct importer of whipped cream dispensers, cream chargers, and soda siphons. The company ships from different locations in the USA to deliver faster to their customers.
Waterline marketing is a mother company of WhipCreamExpress.com, Creamright.com, and NitroKit.com. They supply food-grade nitrous oxide and other products to both retailers and food professionals.
The company supplies products that are not only of the highest quality but also are of the lowest cost. Other reasons that make Waterline Marketing outshine its competitors include:
Faster deliveries
Accountability
Dependability
Wide selection of both cream chargers and dispensers
They ship orders via UPS from either their West Coast or Florida warehouse. Any purchases within the United States that are above $100 receive free shipping services.
Customers can return faulty products within 30 days of the purchase, and the packages should be in their original state. Besides, a Return Authorization Number(RAN) is necessary before making any exchanges.
7. Whip It!
Whip-It is a brand that supplies customers with high-quality dispensers and food-grade nitrous oxide chargers. The company is TUV certified, meaning it's highly recognized, and its products are safe. Moreover, the certificate means that the company complies with both regional and national regulations and international requirements.
The development of their chargers began in the 1940s in various factories in Switzerland. Later the company formed a partnership with United Brands after discovering a need to create innovative and efficient charger designs besides whipped cream.
For over 65 years now, Whip-it has continuously provided its customers worldwide with an all-natural taste of whipped cream through their food-grade nitrous oxide chargers. Their chargers are environmentally friendly and offer endless whipped cream flavors.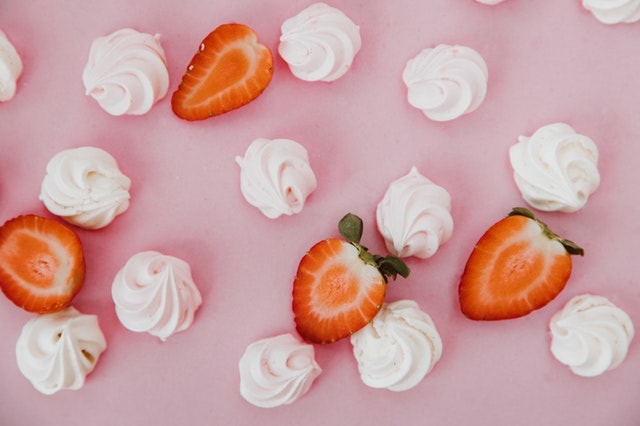 Other than their chargers and dispensers, the Whip-IT also supplies replacement parts for their dispensers. Moreover, their dispensers come in various colors and styles to accent almost any kitchen. The Dispensers are Hazard Analysis Critical Control Point (HACCP) compliant, meaning the product is safe for consumer use.
If you're looking for chargers that are the choice for many of the country's top food companies and restaurants, Whip-It is one of the best options.
8. Kayser
Kayser is a manufacturer and supplier of food-grade nitrous oxide to over 70 countries in the international market. The organization has a leading production site for compressed gas cylinders in the Czech Republic,
Products from Kayser comply with the required standards ranging from food safety, environmental protection, and quality management of pressurized gas cylinders. Therefore, they supply products that are eco-friendly, affordable, and contain pure nitrous oxide.
The company's primary focus is to meet market demands through excellent customer care services, smart technology integration, creating new ideas, and market observation.
They collect and handle customers' personal information following the General Data Protection Regulation( EU) 2016/679. According to this law, a person has the following rights:
Right to restrict information processing
Right to erase personal information
Right to rectification
Rights to get notifications
Right to object
For businesses looking to be distribution partners with Kayser, you can communicate with their customer service, who will link you to the B2B section. They also give you details about the products and services they offer.
9. Wholesale Chargers Limited
Wholesale Chargers Limited began its operations in 2008. The company specializes in the manufacture of nitrous oxide cream chargers and other gas products.
The trademark for these suppliers is Gastro ‒ dedicated to providing quality services and products to customers. It is also an agent to Liss and Mosa brands for Ireland, Spain, UK, and Portugal.
The firm is a multinational manufacturer and distributor with CBI verification.
Gastro supplies its products directly to B2B customers from their factories. Most of these customers are multi-national chains and wholesalers in South Africa, Thailand, Australia, America, and Australia.
The company also allows customers to request product customization.
Moreover, Wholesale Chargers Limited does product deliveries immediately after customers place an order ‒ but customers have to pay a delivery fee. If a product is faulty, they compensate the customer for the price paid for the goods and the delivery cost.
10. Leland Gas Technologies
Located in South Plainfield​, New Jersey, Leland Gas Technologies supplies food-grade nitrous oxide chargers, bulbs, disposable cylinders, and cartridges. For over 50 years, the company has continuously improved its chargers and other products to ensure its customers are always satisfied.
Leland Gas Technologies does extensive research on the products, which is why they even started developing small cylinders that can hold Helium for balloons. They have their manufacturing companies in the U.S., Asia, and Europe, and all their production outlets meet Current Good Manufacturing Practice (cGMP) standards.
Leland Gas Technologies is an ISO 9001-2015 accredited manufacturer of nitrous oxide chargers. The company offers different chargers models to fit customers' needs, including lighting units for whip cream dispensers.
The company distributes its products through distributors and dealers in the U.S. and internationally. Other than Nitrogen, Leland extracts Oxygen and Argon from the atmospheric air using the separation method.
Generally, Leland Gas Technologies is one of the largest producers of nitrous oxide chargers in New Jersey and has been producing such products since 1965. Leland C Stanford was among the key principles in the company who saw a need for nitrous oxide chargers to be available to food manufacturing plants and laboratories.
Conclusion
In recent years, food-grade nitrous oxide suppliers have become popular among various industries, especially the food industry. This has been a result of more localized production, as well as innovations in nitrous oxide delivery systems.
Currently, there are over 50 suppliers of food-grade nitrous oxide, domestically and internationally. As such, it's essential to ensure you're purchasing these products from a reputable company. If possible, research the company in question by checking their track records in terms of customer satisfaction.