Selling cream chargers wholesale is nothing new, but selling 580-gram tanks of nitrous oxide wholesale is a game-changer. After all, from a business perspective, transporting a palette of nitrous oxide tanks is far more efficient than transporting packs upon packs of disposable cream chargers. And from a consumer's perspective, it's all the more worthwhile. 
Since entering the market with a 580-gram tank of nitrous oxide sold in wholesale quantities, Smartwhip has made a strong and lasting impression on the nitrous oxide industry. Picking up on the profitability of the Smartwhip wholesale model, Cream Deluxe quickly fell into step, selling 580-gram tanks of nitrous oxide directly from its webshop.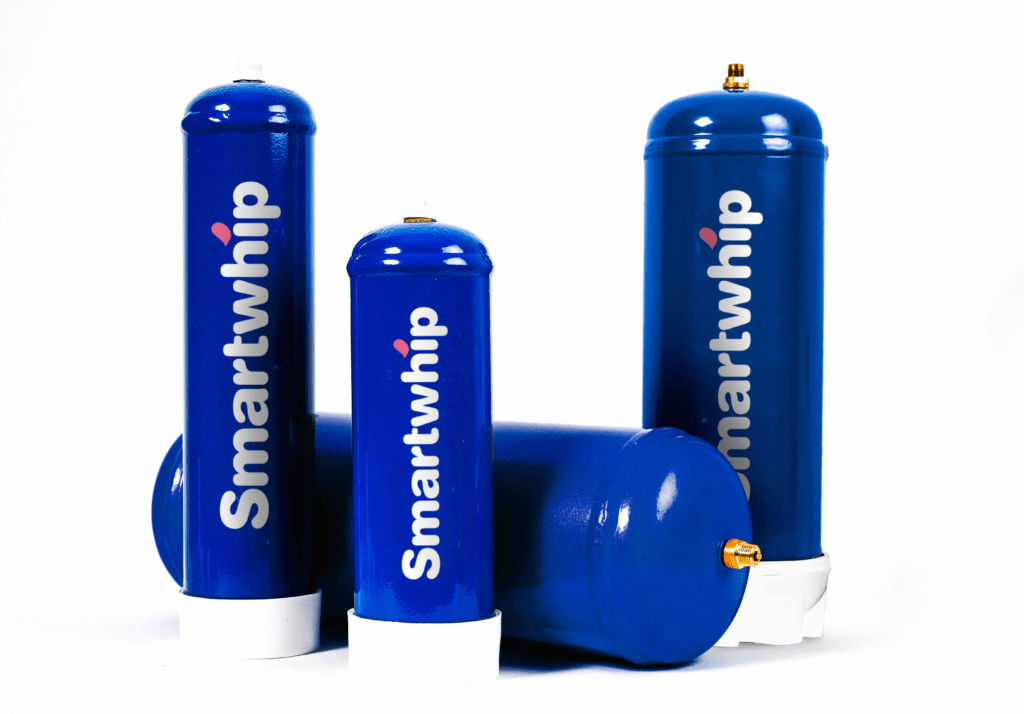 Yet the efficiency and convenience of the Smartwhip wholesale model has made this a popular option for budding businesses trying to enter the nitrous oxide market. Hence, we see more and more brands permeating a market which was once dominated by only Smartwhip wholesale vendors. 
What differences set these brands apart and which sell the most reliable product is tough to determine at first glance. Therefore, we give you a full overview of what variants of the Smartwhip wholesale model are available on the market today, and how they hold up next to the originators of large cream chargers.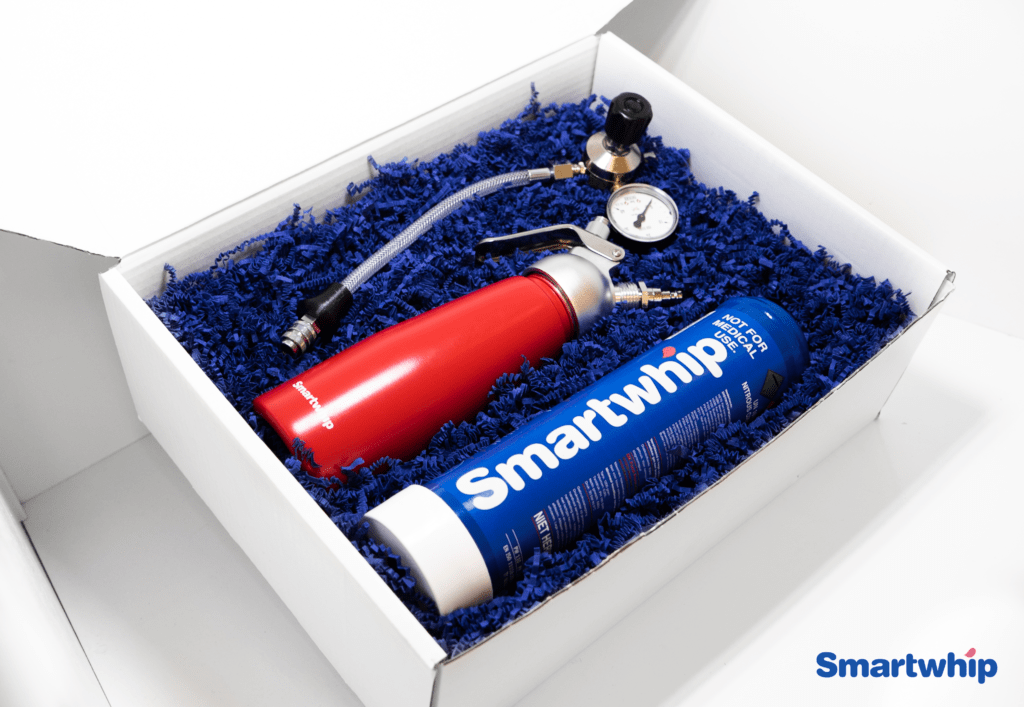 Smartwhip Cream Chargers
First off, let's take a closer look at what makes the Smartwhip wholesale model so profitable. Featuring 580 grams of high-quality nitrous oxide, Smartwhip cream chargers are a popular option for professional molecular gastronomy chefs. Equipped with a pressure regulator for maximum control and efficiency, Smartwhip also boasts a selection of exotic recipes on its website and has an ambassador representing its product. 
While individual tanks of nitrous oxide are not for sale via the Smartwhip website as yet, Smartwhip wholesale distributors are located around the world, selling Smartwhip wholesale or for retail purposes. The products are reliable, high-quality and carry a certain air of exclusivity.  
Cream Deluxe Cream Chargers
Offering a similar product to that of Smartwhip, wholesale vendor Cream Deluxe sells cream chargers in large and small amounts, making it a viable option for businesses large and small. 
Selling 580-gram cream chargers at a starting price of €26,95, Cream Deluxe gives wholesalers a cut on the rate as the quantity increases, making Cream Deluxe cream chargers a profitable alternative to the Smartwhip wholesale model. Products are delivered within a few days, and Cream Deluxe often offers its customers special discounts (as well as free delivery on every order!). 
Gastro Cream Chargers
Next up, we have Gastro Cream Chargers. Similar to the Smartwhip wholesale model, Gastro Cream Chargers are not sold directly via their website, but rather through second-hand distributors. As a sister company to Wholesale Chargers Ltd. – the official agents for both Liss and Mosa cream chargers –, Gastro Cream Chargers is dedicated to selling cream chargers to B2B trade-only agents.
Unlike the Smartwhip wholesale model, however, Gastro Cream Chargers are sold in the form of small, disposable canisters. Nevertheless, their stock is fully certified with a Certificate of Origin; labelling that is in strict accordance with EU 169/2011 EK regulations; and they ensure their customers a speedy delivery without delays. 
InfusionMax Cream Chargers
InfusionMax Cream Chargers are somewhat of a knock-off version of Smartwhip cream chargers. Containing 580 grams of nitrous oxide, InfusionMax cream chargers are available for purchase in large quantities. 
As part of its services, InfusionMax holds a large stock all year round, enabling it to dispatch orders on the same day from its distribution centre in Sydney. 
SupremeWhip Max Cream Chargers
Finally, we have SupremeWhip Max Cream Chargers. Also a viable option for wholesale purposes, SupremeWhip Max Cream Chargers carry large amounts of food-grade nitrous oxide. An extension of the 8.2-gram cream chargers also made available by SupremeWhip, the larger cylinders closely resemble the Smartwhip wholesale model. 
Conclusion
The key to Smartwhip's success hinges perhaps most notably on the quality of its product and the success of its business model. Having recognised the benefit of these attributes, numerous brands such as Cream Deluxe and SupremeWhip have mimicked the Smartwhip wholesale model and made a profitable business from it. After all, with both the end-consumers and distributors benefitting in the long-run, why wouldn't you buy a tank of nitrous oxide over 50 disposable cream chargers?