Osteria Francescana: Massimo Bottura's Modern Artful Italian Molecular Gastronomy Restaurant
Osteria Francescana is a restaurant in Modena, Italy, offering modern artful Italian cuisine. The restaurant was opened by Massimo Bottura and Oskar Kinberg in 1995. It has been awarded three Michelin stars since 2006 and it's the world's best restaurant of 2016. Massimo Bottura is one of Italy's most renowned chefs. His cooking style and dishes are known for Italian authenticity, but come with a modern twist – it is this fusion that has made him so popular.
The dishes are inspired by Italian cuisine and have an original twist that makes it feel like it's a modern cuisine mixed with an art installation on your plate. Guests can expect molecular gastronomy techniques alongside traditional techniques and some of Massimo Bottura's signature dishes from his other restaurants around the globe.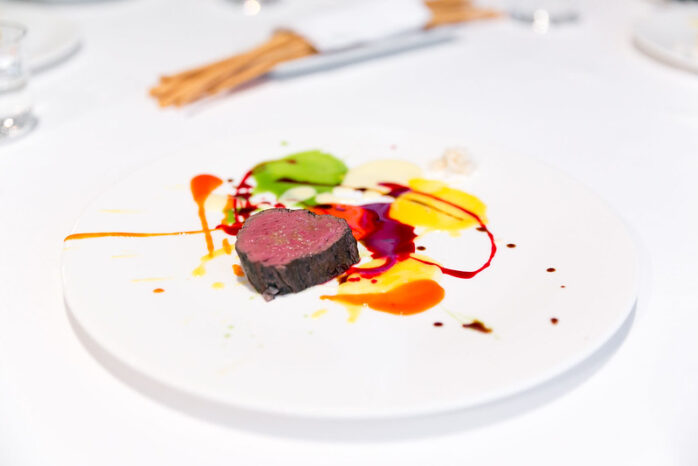 Website: https://osteriafrancescana.it/
Heston Blumenthal's The Fat Duck, A Three Michelin Starred Molecular Gastronomy Restaurant
Heston Blumenthal is one of the world's most acclaimed chefs and molecular gastronomy pioneers. With three Michelin stars, many awards and accolades such as restaurant of the year, the best restaurant in the world and the best restaurant in the UK, it's no surprise that The Fat Duck remains his number one establishment.
The Fat Duck is a three Michelin star restaurant, and according to Heston Blumenthal, the whole dining experience is a journey. It's based on his favourite childhood holiday memories, transforming sentimental moments into spectacular molecular gastronomy dishes.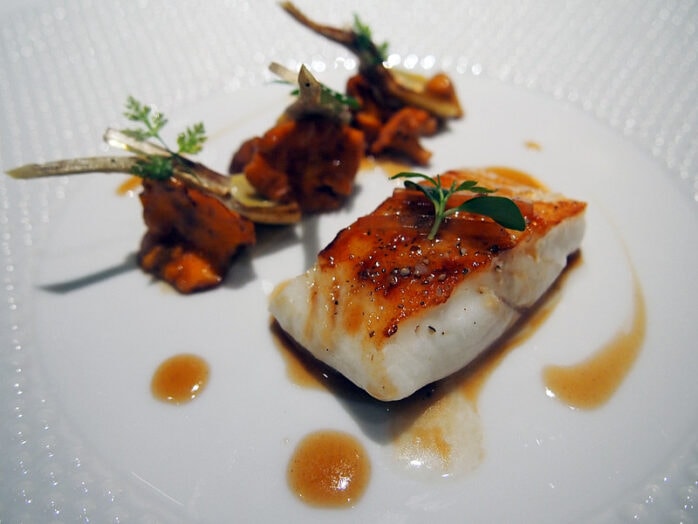 Website: https://thefatduck.co.uk/
Noma: Molecular Gastronomy With An Embedded Ecology Theme 
Noma 2.0, is located on the outskirts of Copenhagen. It has recently reopened with a new Nordic Cuisine and Embedded Ecology theme. The restaurant offers a more laid-back and homey atmosphere than other molecular gastronomy restaurants on this list, using high-quality Nordic ingredients to produce unique dishes, securing two Michelin stars! You will definitely have a feel for modern cuisine with a sustainable twist.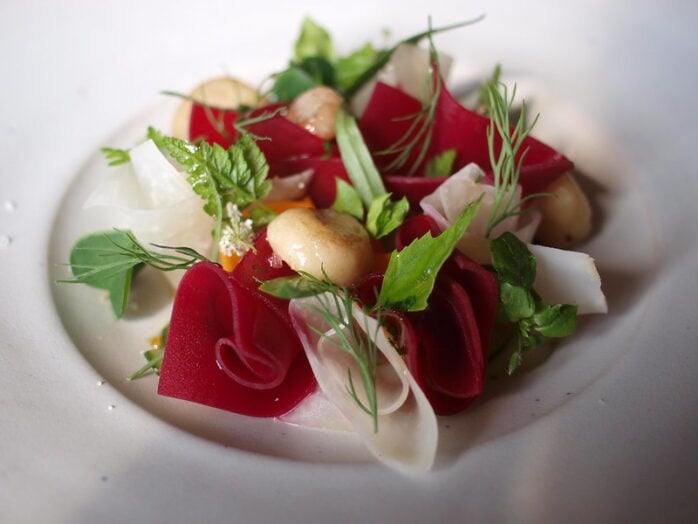 Website: https://noma.dk/
El Celler de Can Roca: A Modern High Molecular Gastronomy Restaurant
El Celler de Can Roca is considered to be one of the most famous restaurants in the high gastronomy industry. It is located in Girona, Spain and run by three brothers: Juan, Josep and Jordi Roca who are a chef, sommelier and pastry chef respectively. El Celler has received numerous awards for molecular gastronomy as well as being ranked first on The World's 50 Best Restaurants list two years running.
The molecular gastronomy dishes they offer are inspired by molecular cuisine, with an emphasis on creativity and innovation that only a few can master. Their dishes have been awarded numerous times for their excellence in culinary transformations and have set a precedent for molecular gastronomy with their exploration of textures and temperatures through liquid nitrogen.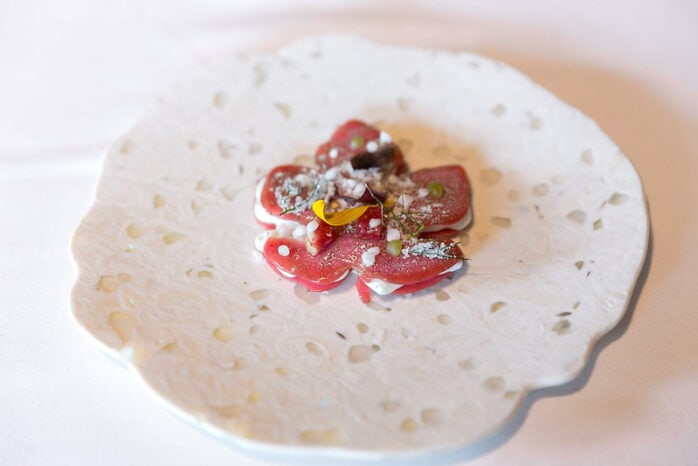 Website: https://cellercanroca.com/en/
Alinea: Chicago's Famous Molecular Cuisine
Alinea is a molecular gastronomy restaurant in Chicago, Illinois. The restaurant was founded in 2005 by head chef Grant Achatz and Nick Kokonas. In 2010, Alinea has been awarded three Michelin stars and is famous for its molecular cuisine. Alinea's speciality dish is an eighteen-course tasting menu that changes every few months to suit seasonal ingredients and new techniques.
This award-winning Chicago restaurant also features dishes such as "Cauliflower, oyster mushrooms, roasted cauliflower puree and creamed honey" or "Pressed caviar with apple compote and buckwheat blinis." The gastronomy aspect of Alinea's menu gives it an edge over other molecular gastronomy restaurants.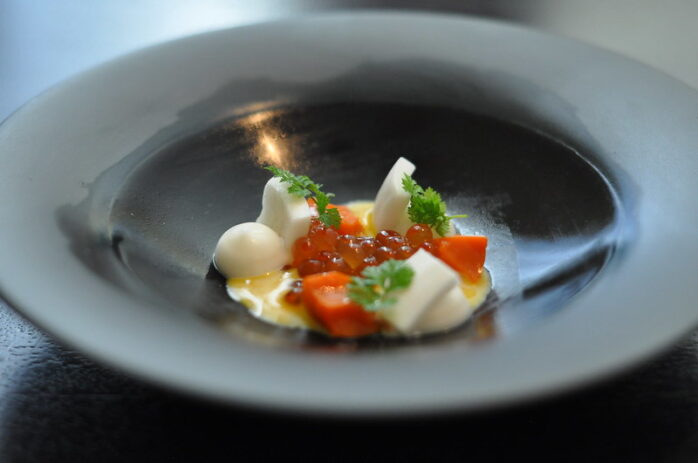 Website: https://www.alinearestaurant.com/
These molecular gastronomy chefs are some of the most talented people out there today, with each having their own style and flair — it's no wonder they're leading this culinary movement forward. The best molecular gastronomy restaurants are those that have mastered the art of blending flavours, textures and colours to create an unforgettable dining experience. If you're looking for a new place to try out, these five top-rated molecular gastronomy spots should definitely be on your radar.
Kaufen Sie das komplette Smartwhip-System hier und kreieren Sie Ihre eigenen Gerichte der Molekulargastronomie. Besuchen Sie unser Rezepte Seite und finden Sie eine Reihe von Rezepten zu kulinarischen Schäumen, schnellen Aufgüssen, Cocktails und vielem mehr zur Inspiration.